Prefer something more visual?
Public PortfolioVisit my LinkedIn PagePrivate Portfolio
Important: Only a small set of select projects have been released for public showing. Viewing my full portfolio (from 2000 to today) requires a private showing via screen sharing session (call me to schedule: 412.725.7354). I have many projects which can not be publicly posted for SEO, White Label, "work for hire credit line removals", and various Agency privacy agreements.

Prior to a portfolio viewing I will need to know what industry you (or your clients) are in so I may properly obtain releases and 'permission to view', please have this information ready. This is to prevent corporate espionage, protect sensitive company data (such as traffic statistics, sales reports, and SEO backlinks). It can also take up to 72 hours to obtain such releases.

In some very rare cases I may not be able to work for your company due to conflict of interest. As a client you will be treated to the same discreet and professional courtesy, protecting the source of your code and your web based secrets.



You may need a PDF reader to read and interact with some of these documents.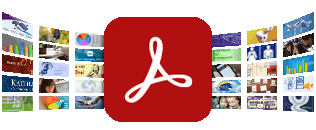 Download Adobe Acrobat ® here.